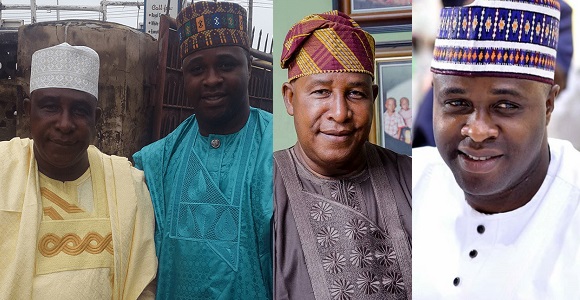 Nollywood actor, Femi Adebayo, has opend up on the craziest act he has carried out in his profession and that was slapping his dad, Adebayo Salami, while on the set of a movie production.
While speaking with Sunday Scoop, he said as an actor, one must be ready to do anything to play unbelievable roles.
He stated,
I have been presented with scripts where I had to slap my father on set and I must do it as an actor.
He has slapped me on set too countless times. The moment we are acting, I don't see him as my father anymore; I see him as a colleague and we need to interpret our roles very well. He trained me and he is my boss in the industry.
He has taught me not to fear whenever I come across a bigger actor or someone like him on set. But the moment the director says stop, I prostrate to him and apologise."
Similarly, Femi Adebayo said he and his father decided to support Jigan with their viral 'Sho Mo Age Mi Ni' skit on Instagram.
He said,
"Jigan is more like a boy to us. When he came out with the trend, we felt we could do a skit to endorse it. The irony was in asking my biological father if he knew my age."
Adebayo, who recently featured in an English movie, The Island, insisted that he had no regrets being a Yoruba actor.
He said:
"The only difference between an English and Yoruba movie is the language but the reaction as well as interpretation, most times, are the same. Given another chance, I would still prefer to come into the industry as a Yoruba actor because it has made me know my culture. All my days in school, I was taught a foreign culture and language.
Later, I had the opportunity of learning about my culture, which I would not have learnt if I had started as an English actor. Majority of the people who started with English movies don't have the opportunity I have had."
He, however, admitted that there was no way Yoruba actors would earn more than English actors. Femi Adebayo said:
"English is a general language and it is universally accepted, unlike the Yoruba language. We cannot expect a Yoruba movie to have the same audience as an English movie. The majority of Yoruba movies' fans are Yoruba people.
Based on this, English movies make more money because it has a wider market. But I don't regret being a Yoruba actor. We have many Yoruba actors who are very comfortable and Yoruba actors are better appreciated outside their environment than English actors. We get more accolades from our fans."