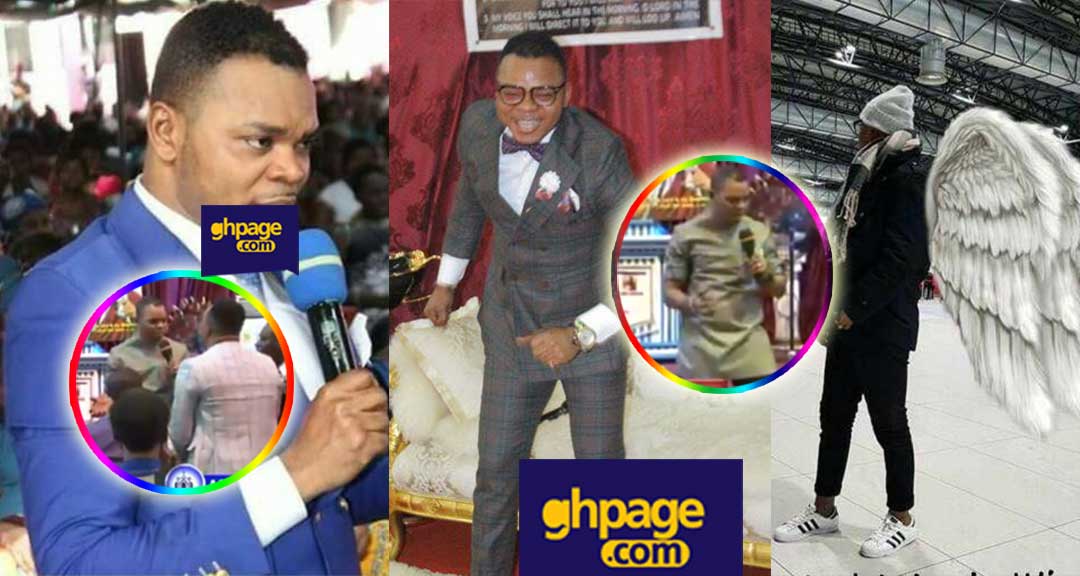 Bishop Daniel Obinim is currently trending on social media after a video of him, wanting to fly to heaven trended earlier, and still trending.
The popular and controversial Ghanaian pastor during a service at one his his church branches, was reportedly trying to vanish into heaven. It appeared that the pastor, during the prophetic and deliverance service wanted to take off into the skies.
"I feel to fly right now, I feel to fly", Obinim said in the video continuously. "Watch me, I am about to vanish", he continued in Twi.
He then urged his church members who had the means, to record this groundbreaking exploit of vanishing into heaven. He was instantly surrounded by some junior pastors and some of his congregants who begged him to rescind his decision to leave them on earth.
Despite Pastor Obinim assuring them of returning, they went on to plead for him to stop because their time was not up for him to 'abandon' them.