A girl was stripped and publicly humiliated after she was allegedly caught stealing in Auchi area of Edo state.
According to reports, the girl identified as Faridat, from Ughiole in Aviele clan, Etsako West Local Government Area, Edo state, was caught by residents after she allegedly stole a mobile phone through the window by 3am on Wednesday, February 27th.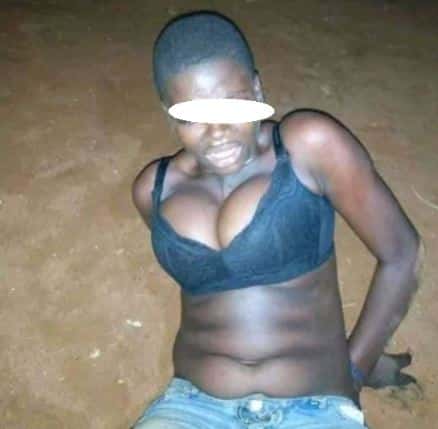 She was allegedly on the robbery operation with her boyfriend but he escaped and left her to face the music alone. Locals stripped the girl of her blouse, tied her up, then handed her over to the local security in the area.