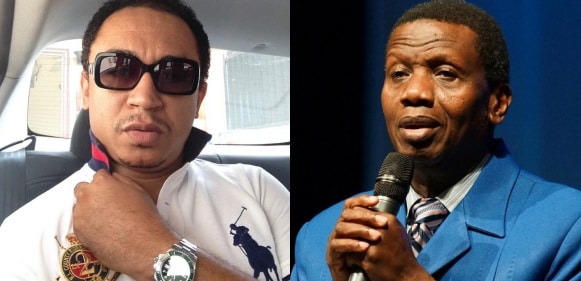 Pastor Adeboye
made a statement during his birthday celebration last week, accordinng to him, God once joined him in having breakfast and they both drank tea.
OAP
Daddy Freeze
has reacted to the statement saying it's pagan to celebrate birthday and that he should have taken a selfie as proof.
According to a Tweet shared via his church's official page, Pastor Adeboye was quoted saying:
"You don't have to believe me, but, God has joined me in having breakfast before.
He drank tea with me. I call Him "Daddy" because we share a very special relationship.Prayers prayed tonight will be answered by fire."
Daddy Freeze, a staunch critic of Pastor Adeboye and his church, replied with the quote below.
"I am glad you know this, because we don't and we won't!…… You should have taken a selfie with him like some of your South African colleagues did.
Birthdays are of pagan origin. Only 2 were recorded in the scriptures, both pagan, pharaoh in the Old, Herod; New Testament.
Christ was sad John was beheaded during Herod's pagan birthday. Mat 14:13 As soon as Jesus heard the news, he left in a boat to a remote area to be alone"