Adesua Etomi took to social media to lent her voice and to call for justice after Kolade Johnson was allegedly shot dead by a SARS official.
According to report, Kay Low, as he is popularly called, was watching a Liverpool FC match yesterday on Olu Aboderin street in Onipetesi
when SARS operatives appeared, reportedly to arrest a young man on dreadlocks.
In the process, they began shooting indiscriminately and a bullet hit Kay Low.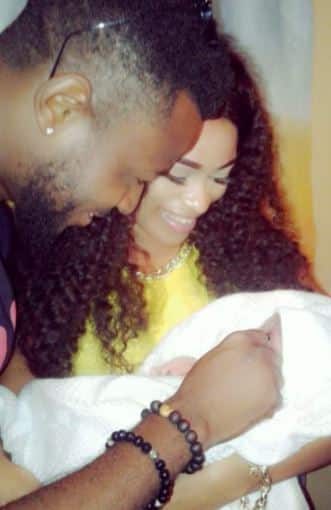 Sharing a photo of the young father who was a victim of extrajudicial killing, Adesua wrote:
I am SO SICK of the abuse of power by SARS.
I am SO SICK of a government that turns deaf ears to the cries of it's people.
HOW MANY MORE PEOPLE HAVE TO DIE before something is done about this nonsense?
Every other day, we hear stories of how citizens are beaten, killed, robbed, kidnapped by SARS.
If a tree is producing rotten fruit, CUT IT DOWN.
This is Kolade. His only crime was watching football. That was all he was doing when a stray bullet hit him yesterday. A bullet fired by a SARS official. They fled the scene btw. So who do we hold responsible?
He has a son who now has to grow up without a father, all because some idiot was trigger happy.
#EndSars #justiceforkola #thishastostop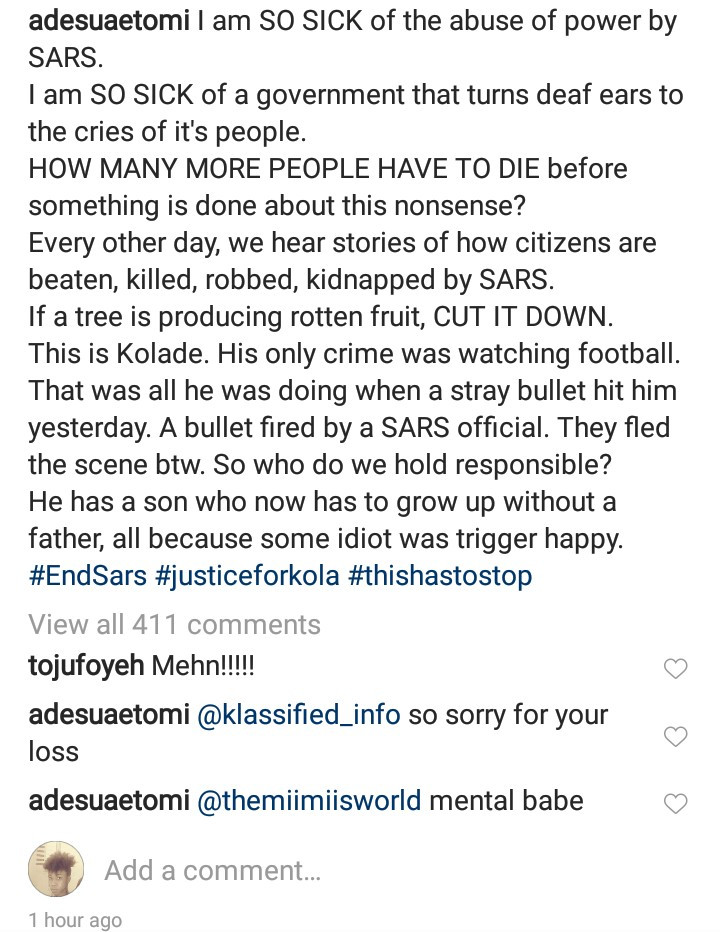 Kolade Johnson is the only child of his parents and he recently welcomed a child and was in Nigeria for a visit when he was killed.