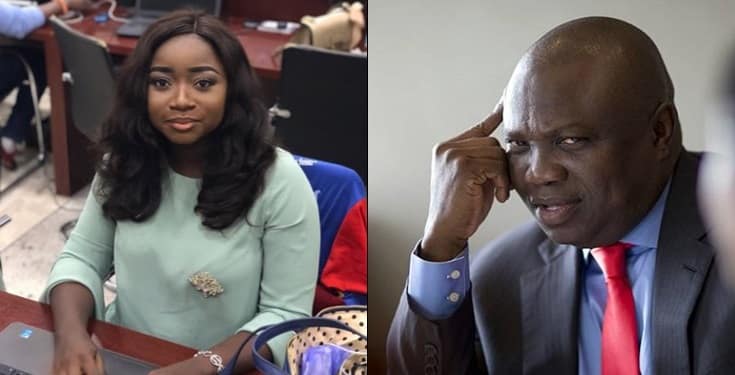 A woman has threatened to fight the Lagos State Governor with all she's got after her father and his colleagues were invited by the governor, then detained.
Gbemisola said
Akinwunmi Ambode
invited her father and other members of Lagos State
READ ALSO;
Judge Orders Police To Arrest Jay-jay Okocha Immediately
Polytechnic SSANIP to resolve a conflict but since they responded to the invite, they haven't been seen
She said they were detained simply because "they protested an oppressive regime that saw some of their salaries reduced by 30%". One of the women was detained with her 1-year-old child and the child slept at State Investigation Bureau, SIB, Ikeja.
Gbemisola tweeted:
READ ALSO:
Viral school girl, Success spotted in a beer parlour with Sapele local government chairman
Yesterday @LasgoOfficial @AkinwunmiAmbode invited my dad and other members of Lagos State Polytechnic SSANIP to resolve an existing CONTISS conflict. They've been held at State Investigation Bureau since yesterday. Ambode I will fight you every last drop of blood I have.
See the rest of her tweets below.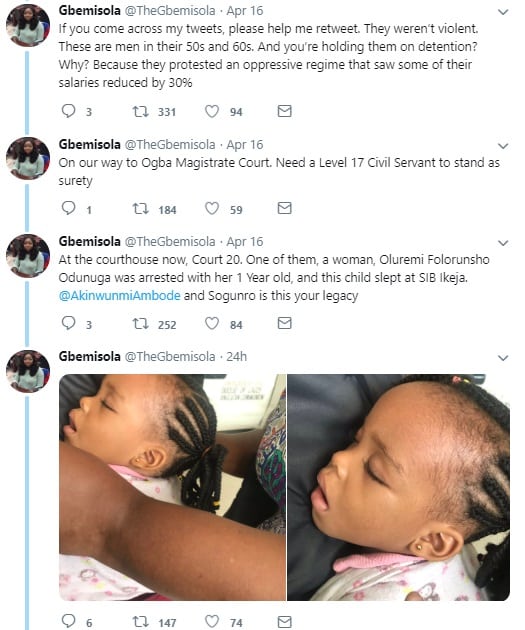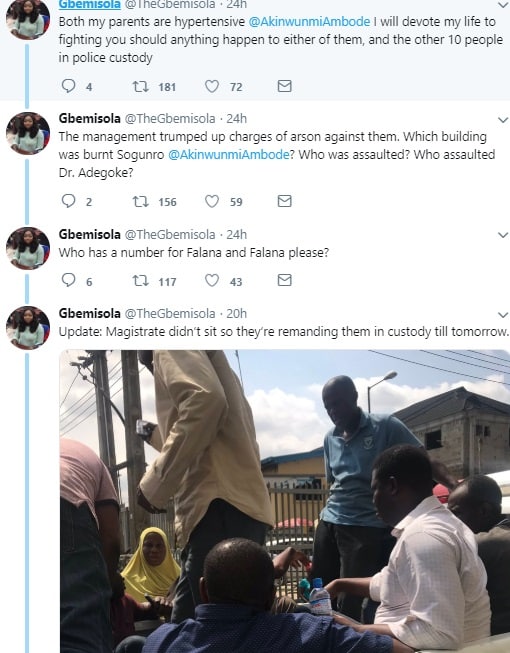 READ MORE ENTERTAINMENT NEWS HERE