See Photos Of Most Expensive House In Nigeria, The Owner,Inside The Mansion And More
Details:
This is the most expensive house in Nigeria for now, it is said to worth over $10,000,000 ($10M) is owned by an Igbo business man by the name Okwudili Umenyiora the CEO of Dilly motors (AKA Mr Dilly). The house is located at Lekki phase one (Oniru new market), Lagos. The house is just an amazing structure and stands out to be the finest and the costliest house in Nigeria at
READ ALSO:
Nigerian Man 'Runs Mad' As He Returns Home After 13 Years In Europe To Discover That His Blood Sister Didn't Build Any House (Video)
this time.
It was completed towards the ending of 2013 but since then, there is still no known house to challenge it in Nigeria. Its interior and exterior design is just a show of great achitectural art work and idea. Below is a series of photos taken in and around the building…go to all the pages below;
Dili is a car dealer and he is whispered to be the owner of this marvellous edifice. Dili's mum is married to the owner of Germaine motors,he is the half brother of Naeto c's wife Nicole. Fifi's younger sister Obioma Isiwu contested for MBGN 2011 but did not win, she carted home the Miss tourism prize instead.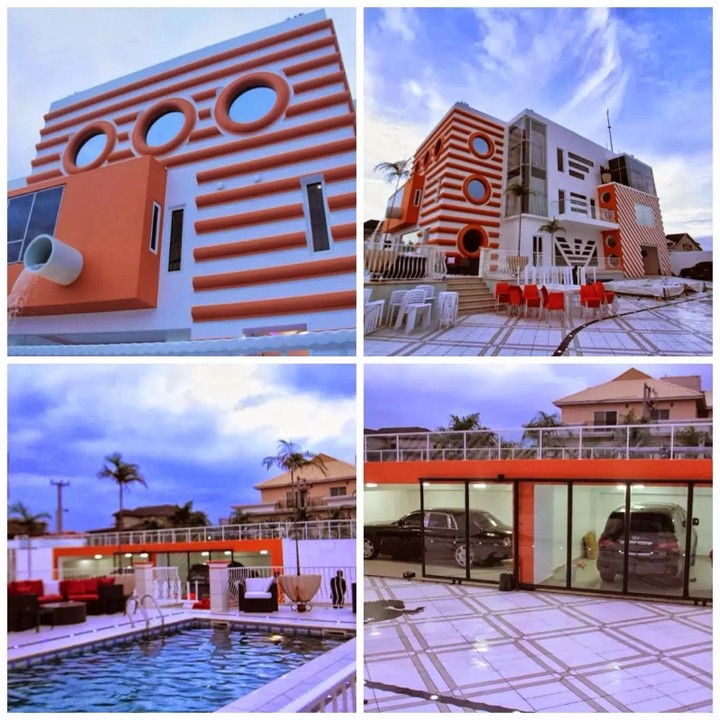 This house took four years to build and they only just moved in three weeks ago. The housekeeping is being done by five house keepers, one of which is a Philippine woman. This house must cost a fortune and reeks of money.
READ ALSO:
Actress Omotola Steps Out In Style With Her Beautiful Daughter, Princess (Photos)